When the end of life draws near and death looms ominous, many start reflecting about the many years they've lived, and see things through a different lens.
In an infographic, created by Addicted 2 Success and Infographics Design, patients from palliative care units and nursing homes were interviewed to find out the regrets in life most people have.
The somewhat-morbid infographic, entitled 'The Top 10 Regrets In Life By Those About To Die', does not feature statistics—rather gives an insight on hard-hitting personal revelations.
Amongst the biggest regrets include: never pursuing dreams and aspirations, never making time for family or friends, not saying 'I love you' enough, holding back what should've been said, not resolving conflicts, not having children, and not saving for retirement.
The infographic serves as worthwhile advice about choices in life to those who are still young, before it's too late.
Take a look at the details below:
Click to view entire infographic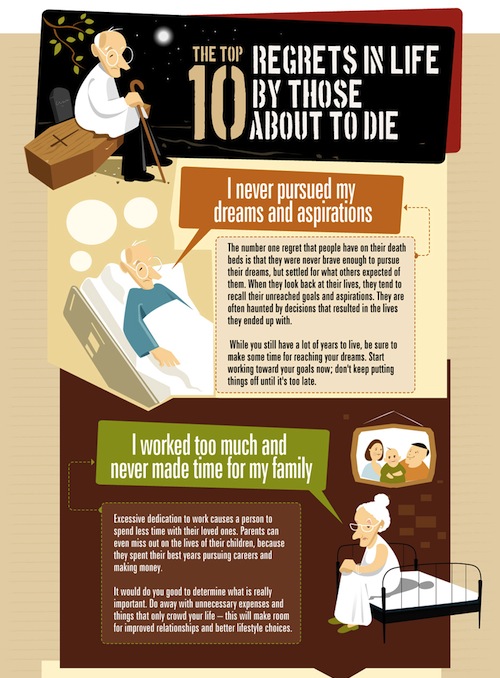 Click to view entire infographic
[via
Infographics Design
and
Addicted 2 Success
]