Apple has changed lives all around the world, and profoundly influenced the way we use technology today.
To commemorate the brand's launch of its latest smartphone—the
iPhone 5
—we picked out apple-related art from
The Bazaar
and, tongue-in-cheek, show you how this new technology gadget can stay relevant in the world of art.
There's no need to wait till September 21 to buy these beautiful pieces of art. Simply click on the images to buy.
"Apple is the new God."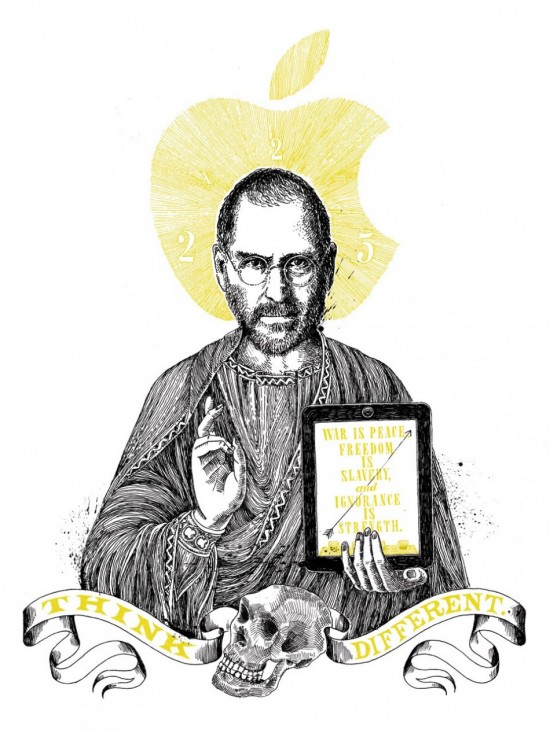 The Modern Religion
by
Fiodor Sumkin
"Oh Apple, why did it take so long?"


iRetro
by
Briar Mark
"I told you. It's exactly like the leaks."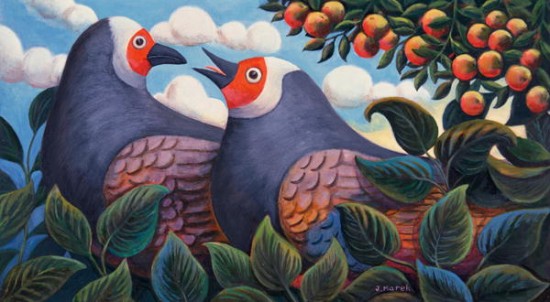 'As I Was Telling You'
by
Jerzy Marek
"Rejoice! Let's meet under the apple tree!"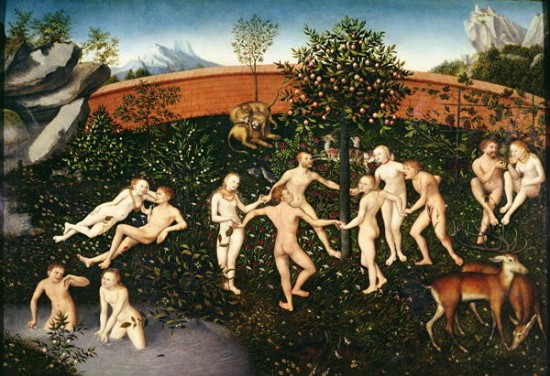 The Golden Age
by
Lucas, the Elder Cranach
"Not yet, baby. Not yet."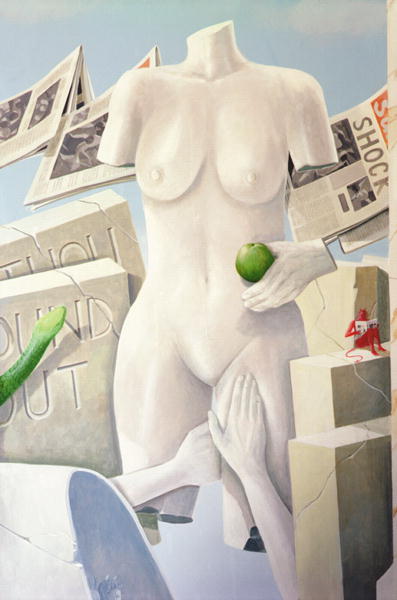 Lust, Legal Consequences of 11th Commandment
by
Lincoln Seligman
"One apple, two of us. No way I'm sharing with you."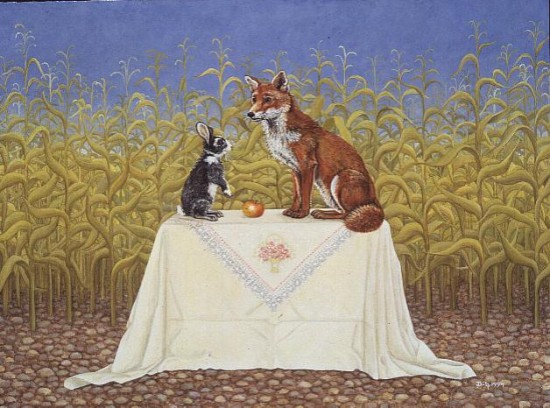 The Apple-Table
by
Ditz
"Ok, let's wait to see who the apple falls on."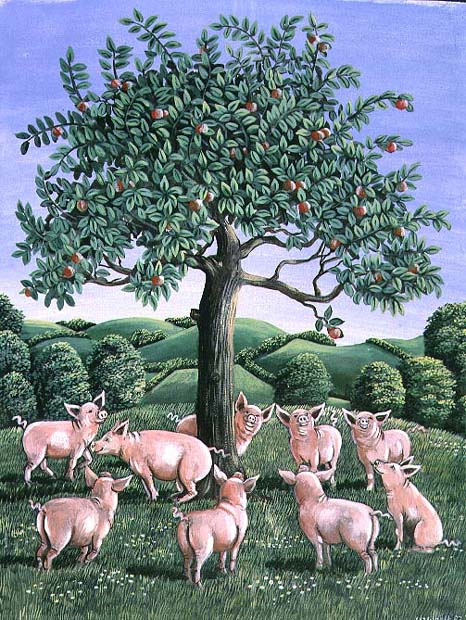 Pigs under the apple tree
by
Liz Wright
"Cat to apples: So you think you are more popular than me on the Internet now?"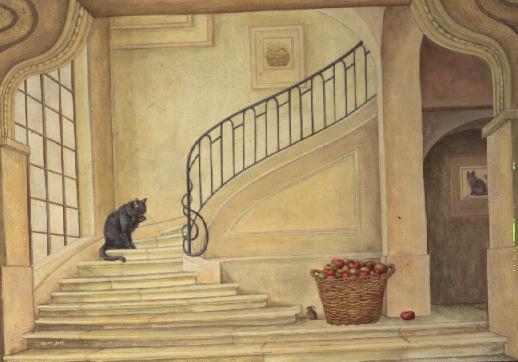 The Stair Cat
by
Ditz
"Beware, sweet apple. Worms coming soon."


Worm, 2006 (w/c on paper)
by
Kestutis Kasparavici
"What a harvest! Imagine the fortune at the market!"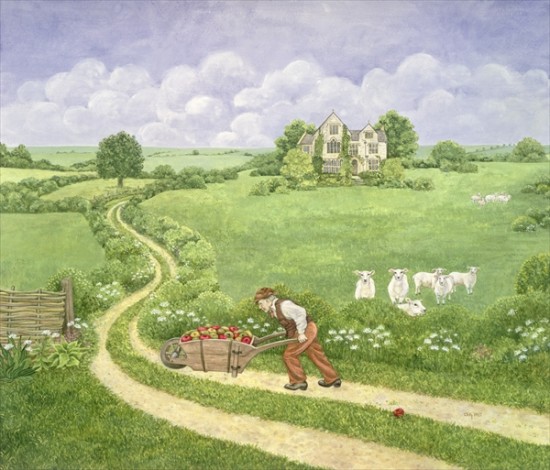 The Apple-barrow: Joseph Poorgrass wheeling a barrow of apples to Bathsheba's residence, from 'Far from the Madding Crowd'
by
Ditz